Have any of your patients had imaging, medical assessment and reports, even a handover from another therapist all pointing to a specific diagnosis, such as a lateral ankle ligament injury, but when you see the patient, their symptoms don't match the common conditions you see for that bodypart, or the diagnosis they received?
How can you confidently assess, diagnose and treat your patients condition, pain type and pain mechanisms when they have weird and wonderful symptoms that aren't consistent with textbook diagnoses?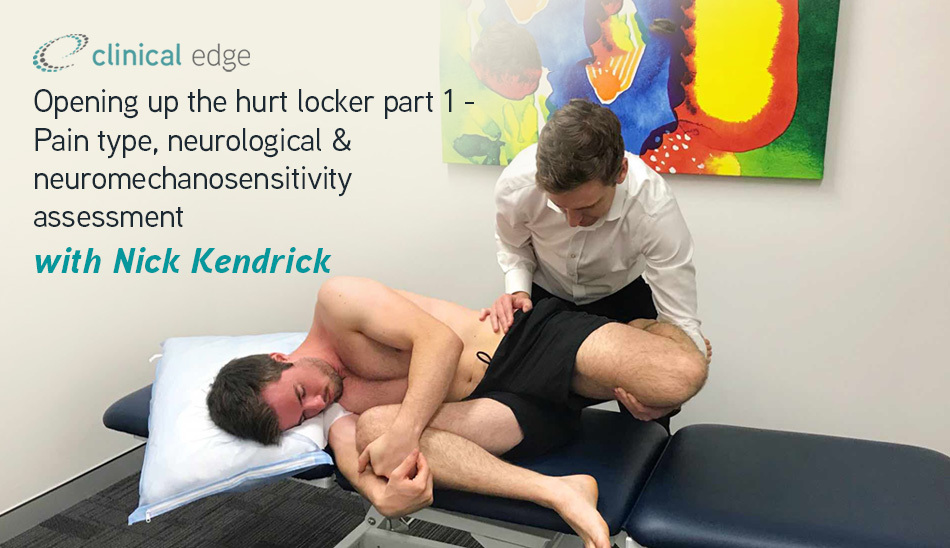 In this two part presentation with Nick Kendrick (APA Titled Musculoskeletal and Sports & Exercise Physiotherapist), you'll discover how to assess and diagnose common and complex pain presentations.
You'll explore practical videos demonstrating assessment tests, and the case study of a patient post inversion ankle sprain, cleared of ligamentous trauma, and diagnosed with bony bruising of the 3rd & 4th metatarsals. Despite being three months post-injury and receiving months of Physiotherapy, the patient was still unable to fully weight bear, actively flex or extend their toes, with a host of other symptoms. How would you assess this patient and identify their likely pain type and mechanism? How will understanding their pain type & mechanism impact your treatment?
Clinically, this presentation and detailed handout will enable you to:
Conduct a comprehensive subjective and objective assessment to identify your patients pain type, and underlying pain mechanisms, that will guide your treatment.
Know when and how to perform a comprehensive, quick upper and lower limb neurological examination to assist your diagnosis and treatment.
Obtain an accurate diagnosis that will help your patient make sense of their pain and commit to their rehabilitation.
Understand the pain type and underlying pain mechanisms to assist with making a more accurate prognosis, and answer your patient's question "How long will it take me to get better?"
Identify if neuromechanosensitivity is contributing to your patients pain.
Provide effective treatment and know why your go-to treatments just don't work with some patients.
Clearly communicate your patient's pain type and mechanisms with other members of your multi-disciplinary team.
CLICK HERE to improve your assessment & diagnostic skills with a free trial Clinical Edge membership