Our low back pain patients (LBP) are often afraid they'll make their back pain worse, damage their spine, or even end up in a wheelchair if they don't protect their back, stop bending, work, activities or exercise or lift "safely".
Our patients are not alone in their fears.
As therapists, worrying about missing a diagnosis or red flag, or that our advice, exercises and return to work or sport programs will flare up our patients low back pain can keep us up at night or have trouble forgetting about it outside of work.
These fears are exacerbated by all the low back pain myths our patients may believe, or myths that we picked up along the way at Uni, in courses, inservices or chatting to colleagues and are unknowingly passing along to our patients.
Bust the myths and fears holding back your low back pain patients treatment results with this presentation from David Toomey (NZ Titled Musculoskeletal Physio, PhD Candidate).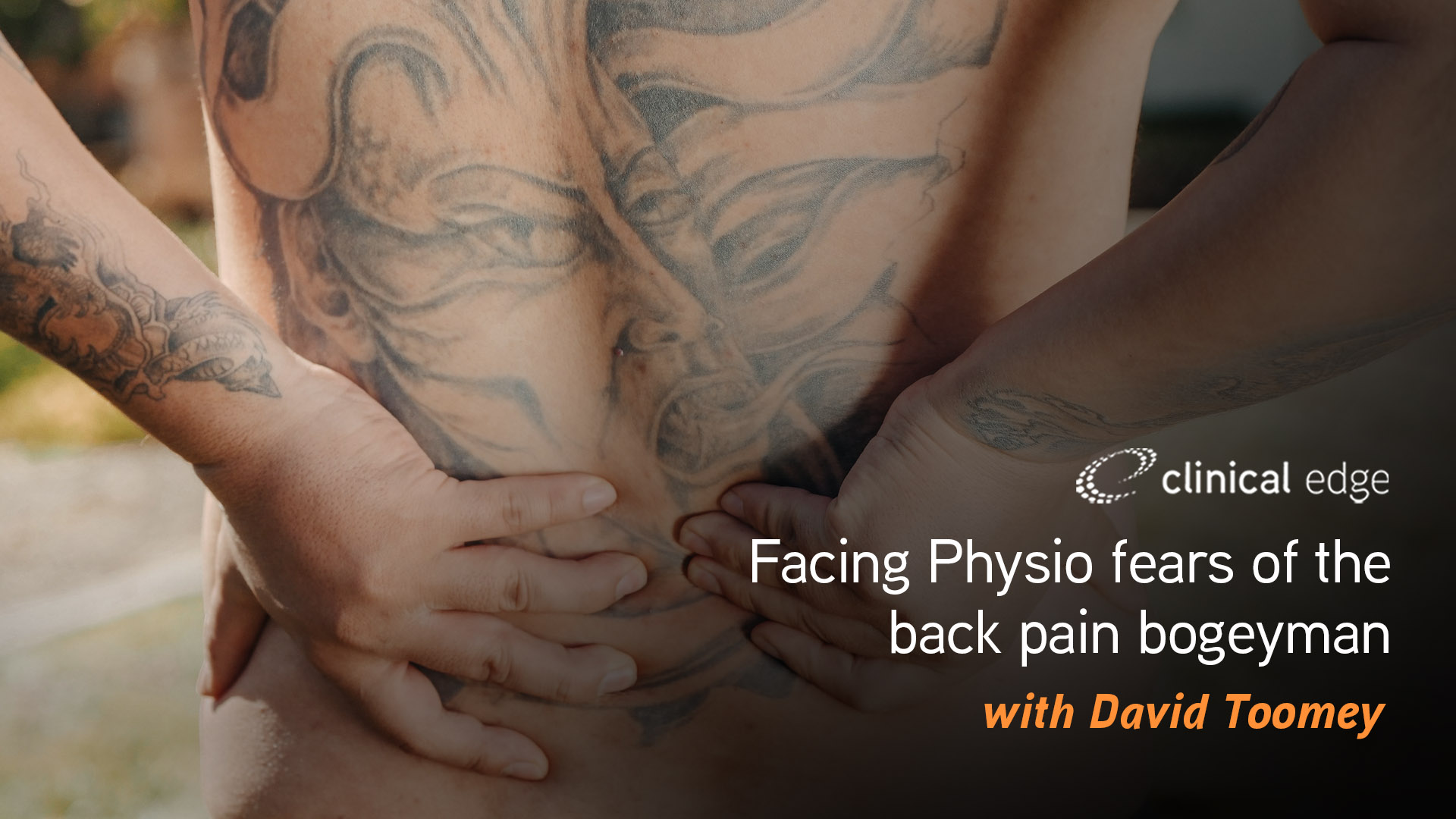 Have confidence in your low back pain treatment with this first presentation in our comprehensive low back pain module as you discover:
Ten low back pain myths that create fear in your patients and limit their recovery.
Common fears therapists experience when treating low back pain and how to overcome these.
How to overcome low back pain myths and fears in yourself and your patients.
The 1 "don't" and 3 "do's" when it comes to communicating back pain facts.
How to share positive evidence based low back pain facts with your patients and colleagues, to change beliefs and set your patients on the road to recovery.
A low back pain patient case study showing how seemingly tame myths can turn ugly, and how to tackle these myths to achieve awesome results.
CLICK HERE to improve your assessment & diagnostic skills with a free trial Clinical Edge membership