When patients are fearful that returning to work or sport will cause their low back pain to come back or get worse, how can you motivate and overcome their fears so they can make a full recovery?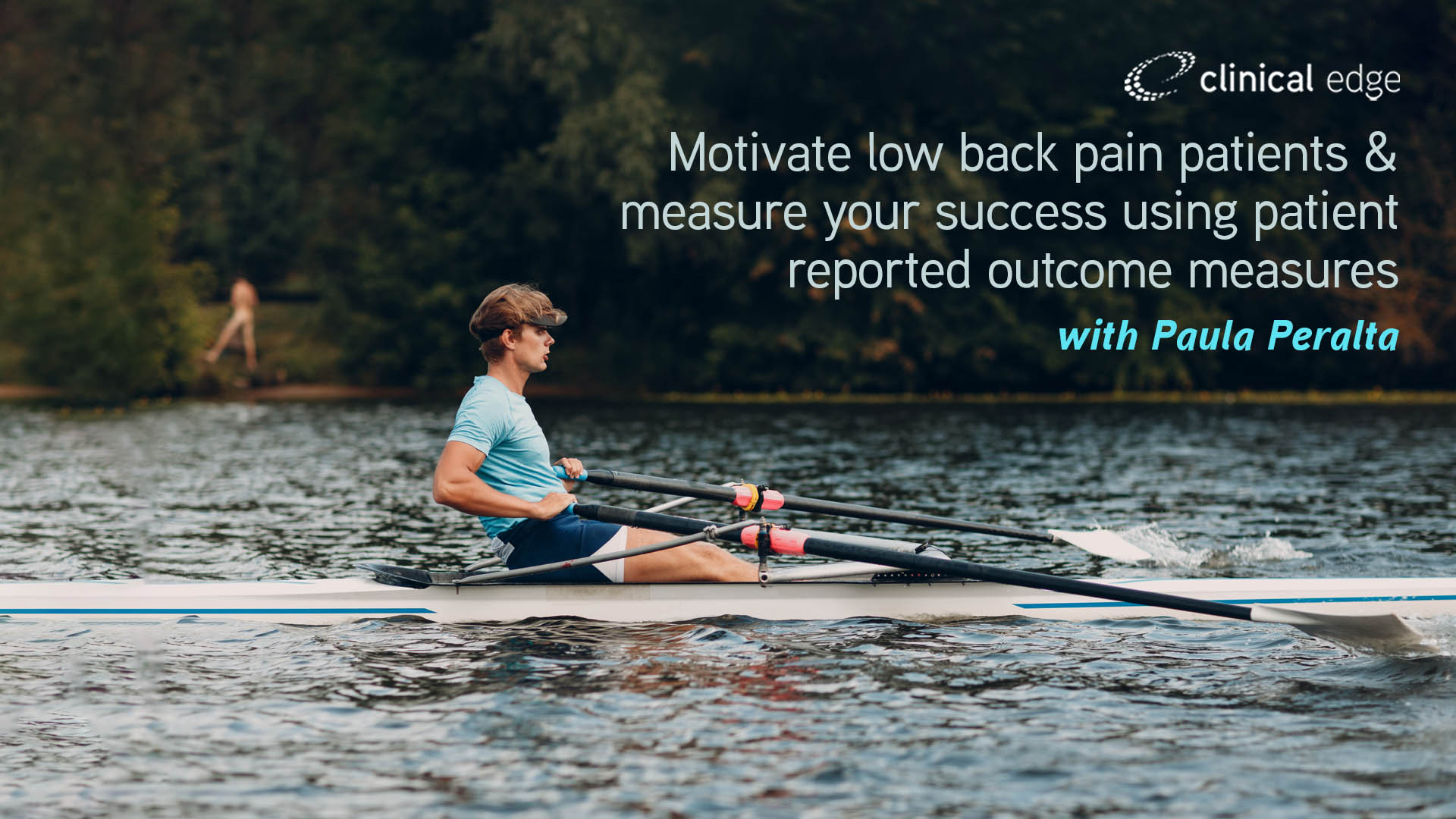 In this Clinical Edge member presentation with Paula Peralta (Specialist Sports & Exercise Physiotherapist, FACP) you'll discover how to quickly and effectively use Patient reported outcome measures (PROM's) to help you:
Identify specific patient fears that are limiting their recovery.
Choose the most appropriate PROM for each patient.
Know how to discuss and overcome your patients' fears with your rehab program.
Measure patients' response, and the success of your treatment.
Motivate patients and provide proof that treatment is working.
Identify patients at risk of a poor recovery, who may need more intensive treatment or input from other health professionals eg psychologists.
Know when your treatment is REALLY helping, and when the Hawthorne effect is causing your patient to tell you they're improving.
Know what to do when patients say "I'm no better than my last appointment", but they're actually able to do a lot more, have better movement and strength, and are able to do more at work or sport.
Provide evidence to patients, their workplace, compensable bodies or insurers that your treatment is effective and your patient is improving in a measurable way.
Use patient reported outcome measures to motivate and help your low back pain patients overcome their fears so they make a full recovery with this presentation from Paula Peralta now.
CLICK HERE to improve your assessment & diagnostic skills with a free trial Clinical Edge membership