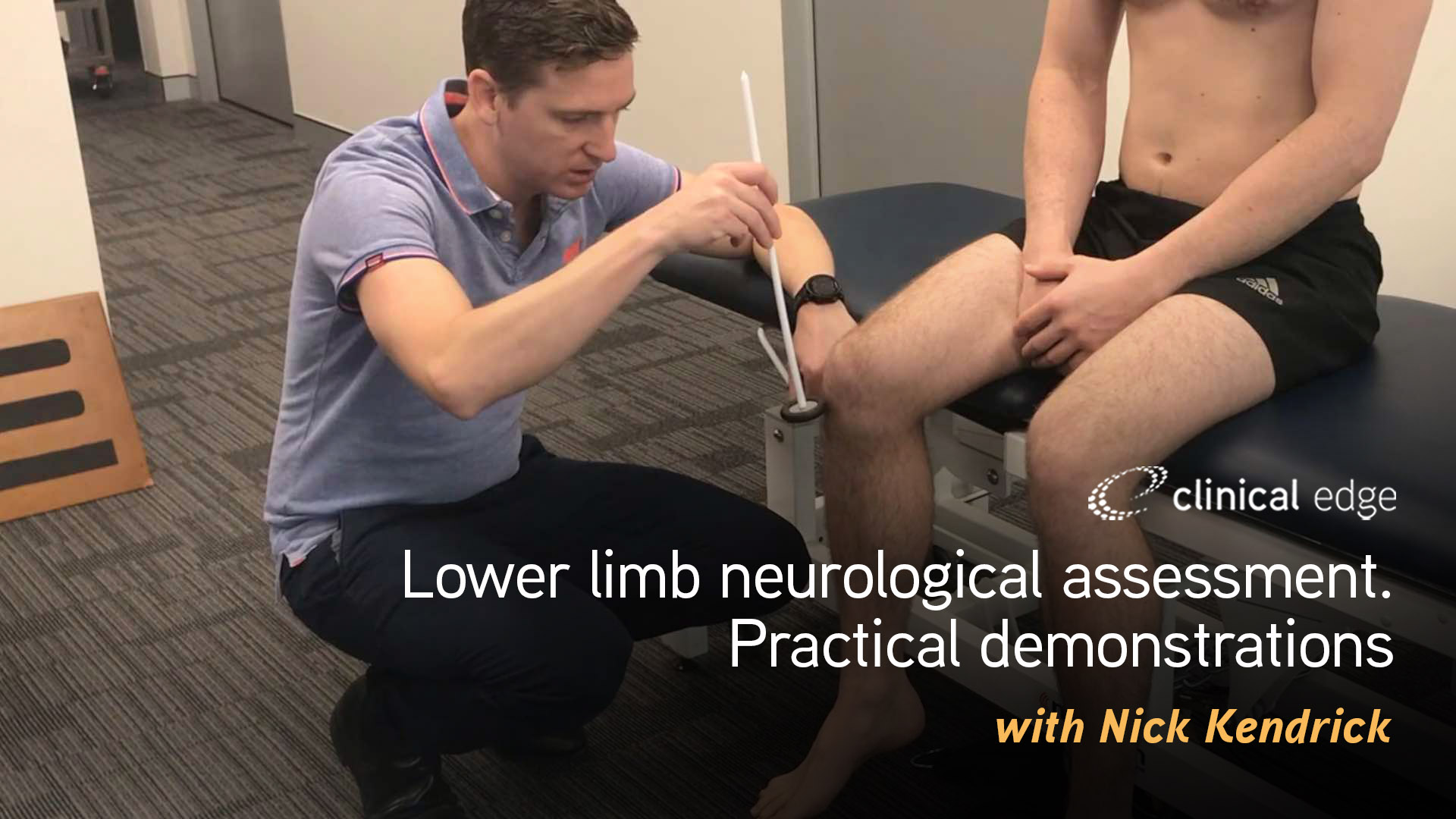 Discover how to perform a comprehensive lower limb neurological assessment with Nick Kendrick, including:
Sensation tests for lower limb dermatomes and peripheral nerve entrapments.
American Spinal Cord Injury Association (ASIA) lower limb sensation tests.
Muscle power tests for each myotome.
Deep tendon reflex testing.
Common mistakes therapists make when performing lower limb neurological tests.
CLICK HERE to improve your assessment & diagnostic skills with a free trial Clinical Edge membership