Spinal cord stimulator implantation is a last ditch treatment for CRPS and low back pain patients that fail to improve after rehab and lumbar surgery.
Even though surgically implanting an electrical device under the skin to stimulate the spinal cord sounds like something that would be fairly uncommon (and not incredibly pleasant), 5,000 spinal cord stimulators (SCS) are implanted in Australia each year, and 30,000 in the US per year.
Are they effective?
How can you discuss treatment options, risks and potential outcomes with patients that are thinking about SCS implantation?
What does the latest evidence reveal about the types of implants, who may benefit, and which of your patients should definitely avoid SCS?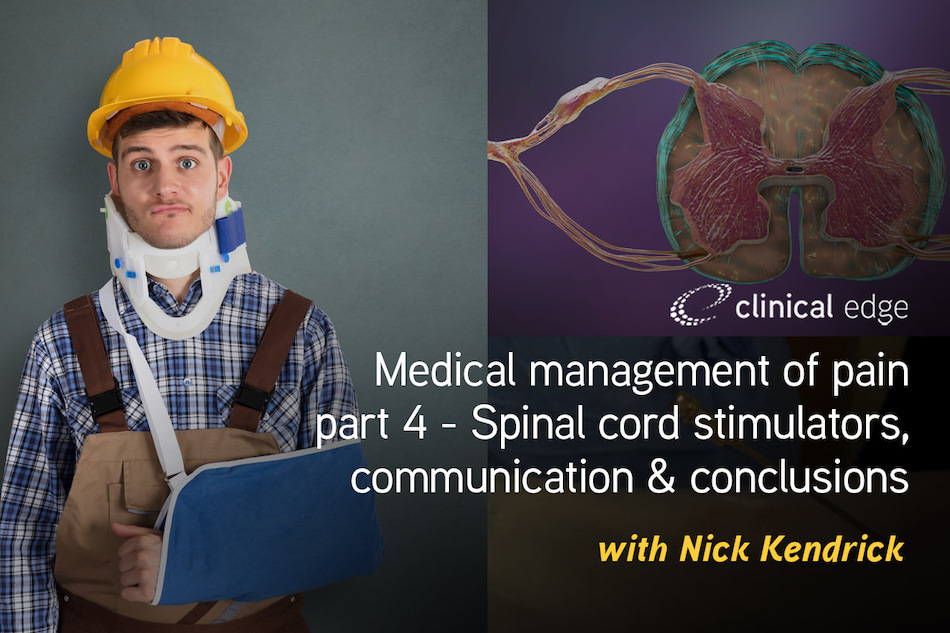 Find out in Medical management of pain part 4 with Nick Kendrick (APA Titled Musculoskeletal and Sports & Exercise Physio).
In the second section of this presentation "Communication & conclusions", you'll discover how to discuss medical and surgical treatment options with your patients, doctors and the multidisciplinary team.
CLICK HERE to improve your assessment & diagnostic skills with a free trial Clinical Edge membership