The second presentation in this three-part series from Simon Olivotto (Specialist Musculoskeletal Physiotherapist, FACP) will answer the question "Do we need a specific diagnosis to successfully treat low back pain?"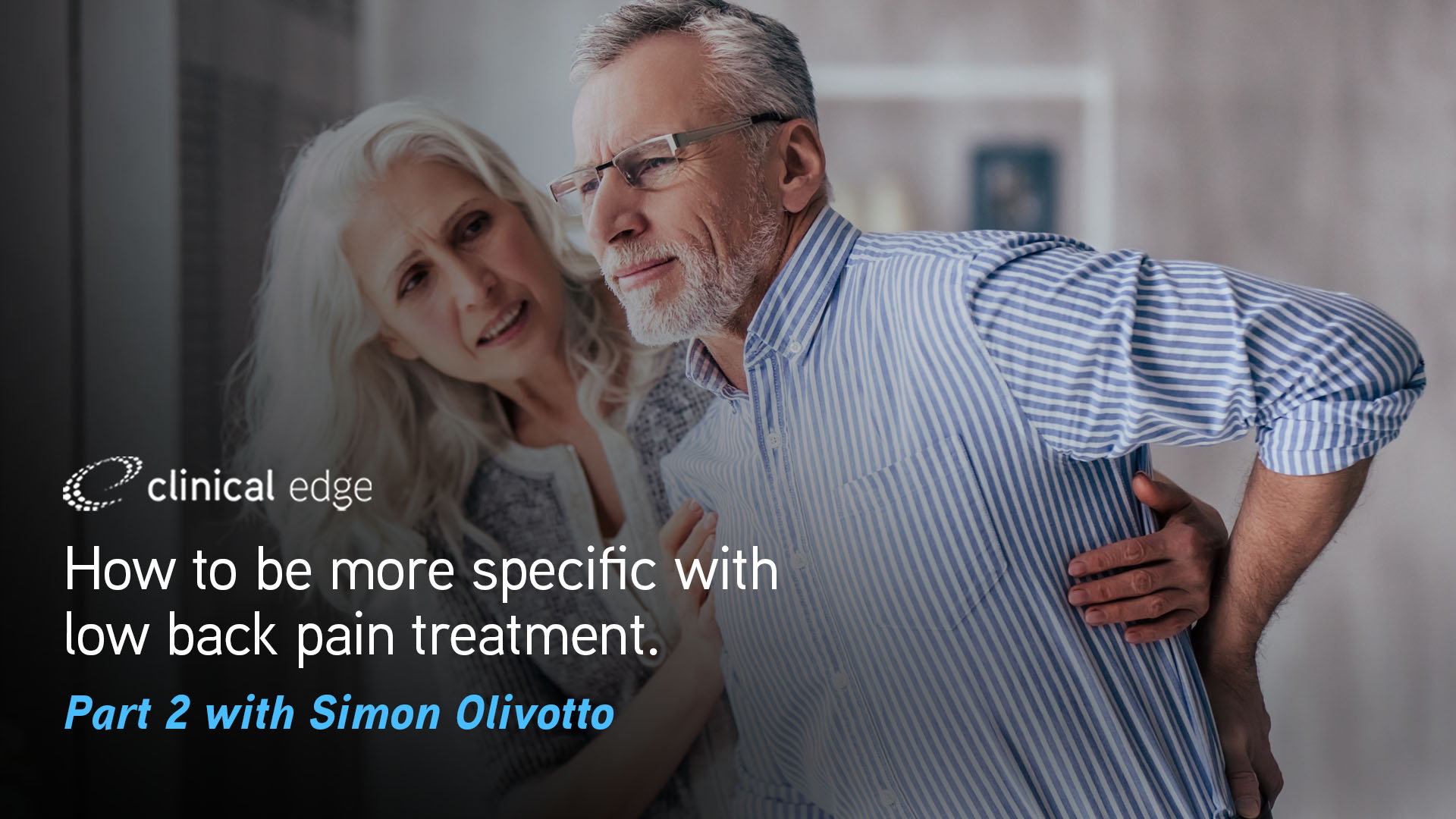 This presentation will take you through how to use signs and symptoms to guide your low back pain treatment, rather than relying on diagnosis, including:
How to use your subjective and objective assessment to match the right treatment with the right person.
Mechanical diagnosis and therapy (MDT) classification, and when to use this in your treatment.
Movement based classification systems.
Treatment based classification systems with clinical prediction rules to determine if your patient is likely to benefit from motor control exercises, direction specific repeated movements or manual therapy.
Why the evidence on low back treatment can be difficult to interpret and apply.
How to use evidence-informed treatment with your low back pain patients.
Prognosis of low back pain, typical recovery timeframes, and how it is influenced by your patients' psychosocial risks.
What to do if your low back pain patient doesn't respond the way you would expect to a particular treatment approach
You'll explore the case of a 44 year-old male with a two year history of persistent low back pain, despite previous Physiotherapy and multiple medical interventions including facet joint injections and medial branch block. You'll further discover how this patient was assessed and treated, and how to use clinical reasoning to be more specific with your low back pain assessment and treatment.
CLICK HERE to improve your assessment & diagnostic skills with a free trial Clinical Edge membership