Identifying your patients source of nociception and pain, such as a tendon, joint, bone or other structure is often one of the goals of our assessment, and helps guide treatment. Going a step further and addressing their pain type allows you to further target your treatment approach.
In "Pain patterns - How to differentiate causes of pain & tailor treatment part 1 with Nick Kendrick" (APA Titled Musculoskeletal & Sports Physio) you identified & diagnosed common low back, bone and tendon pain presentations. In part 2 you diagnosed four different types of headache, plus red flags, inflammatory pain, visceral referral, and vascular pain that are important to keep in mind with all patients.
When you've diagnosed a musculoskeletal source of your patients pain, how can you target your treatment? We have a new video for you today to help with this.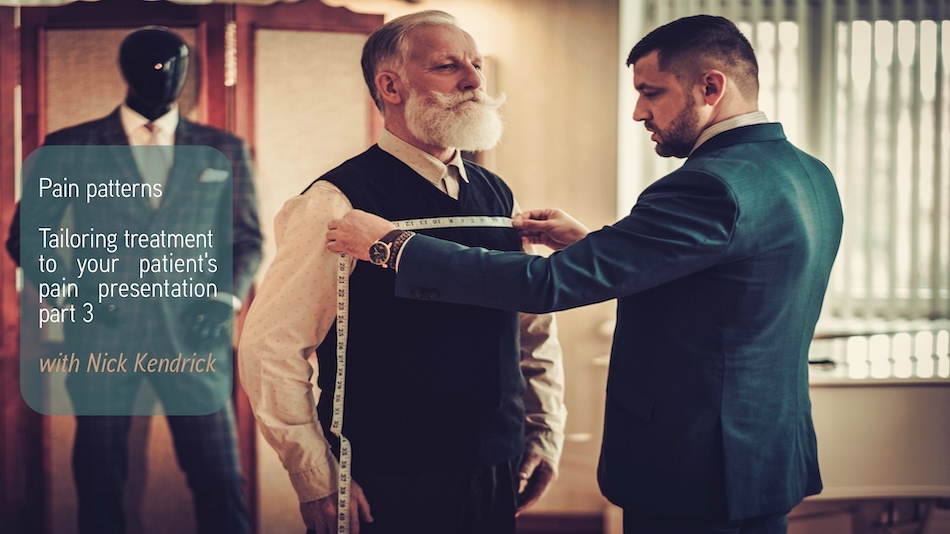 In part 3 in this three part series, you'll discover:
What treatment is likely to be useful in different pain presentations, and how can you tailor your treatment to get the best results?
When is manual therapy likely to be effective or ineffective?
How to alter your treatment and education when your patient has a four week history of resolving, atraumatic low back pain, compared to a four month or four year history of recurring or persistent pain.
How to perform SIJ tests in low back pain patients.
How to use likelihood ratios to identify whether your patient is likely to have specific diagnoses or red flags.
Shoulder pain differential diagnoses & red flags you need to keep in mind.
Login now and learn how to tailor your treatment and education to your patient's pain presentation.
CLICK HERE to improve your assessment & diagnostic skills with a free trial Clinical Edge membership