When your patient reports low back pain past the gluteal fold, neck pain past the tip of the shoulder, neurological symptoms, or you suspect neuro involvement, you need to perform a neurological assessment. You need to accurately identify any affected nerves or neuropathic component to your patients pain, know whether to continue to treat your patient or refer on, and still have time in your treatment session to help improve your patients pain and neuro symptoms.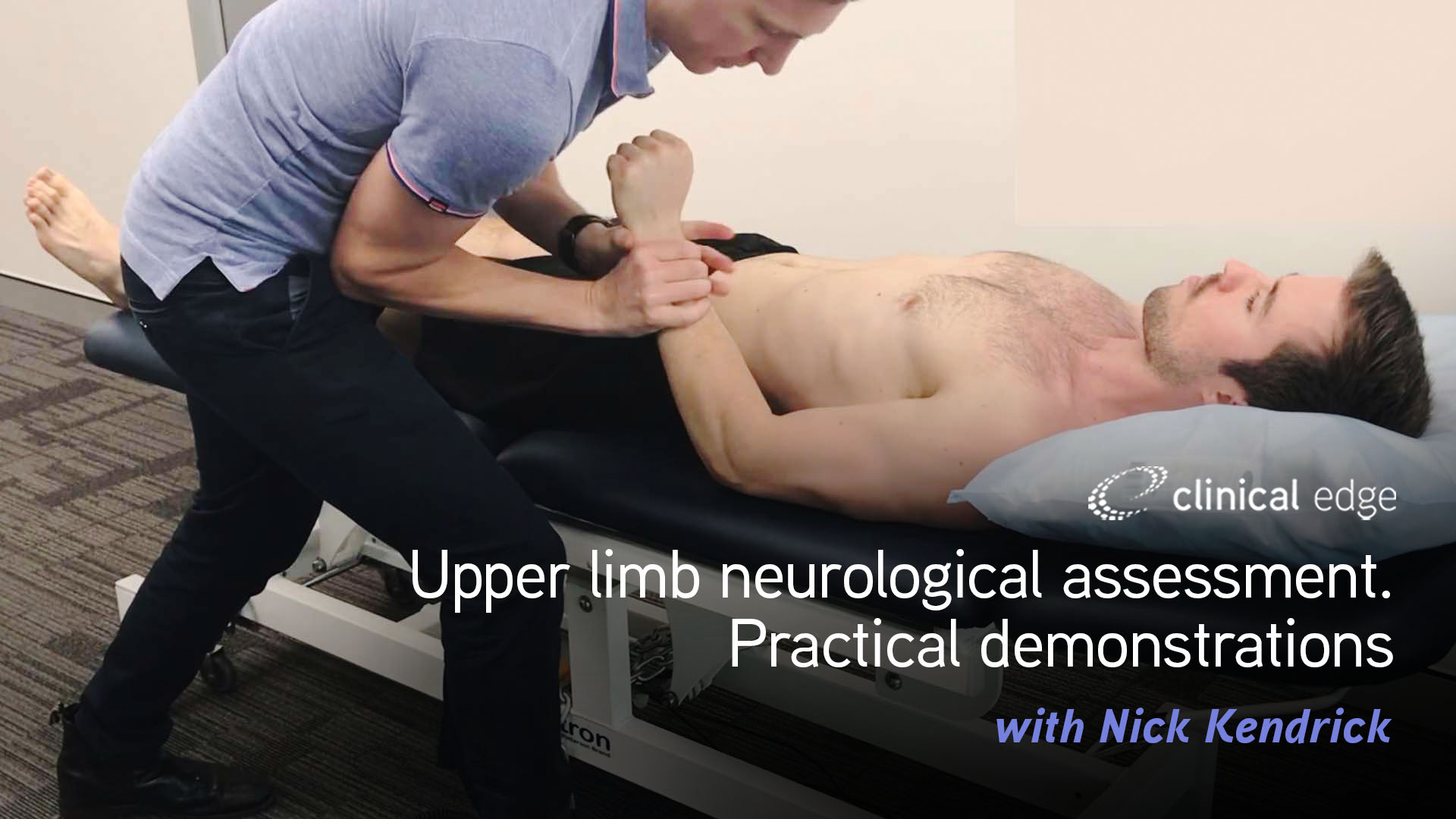 Discover how to perform a comprehensive upper limb neurological assessment with Nick Kendrick, including:
Sensation tests for upper limb dermatomes and peripheral nerve entrapments.
American Spinal Cord Injury Association (ASIA) upper limb sensation tests.
Muscle power tests for each myotome.
Deep tendon reflex testing.
Common mistakes therapists make when performing upper limb neurological tests.
CLICK HERE to improve your assessment & diagnostic skills with a free trial Clinical Edge membership