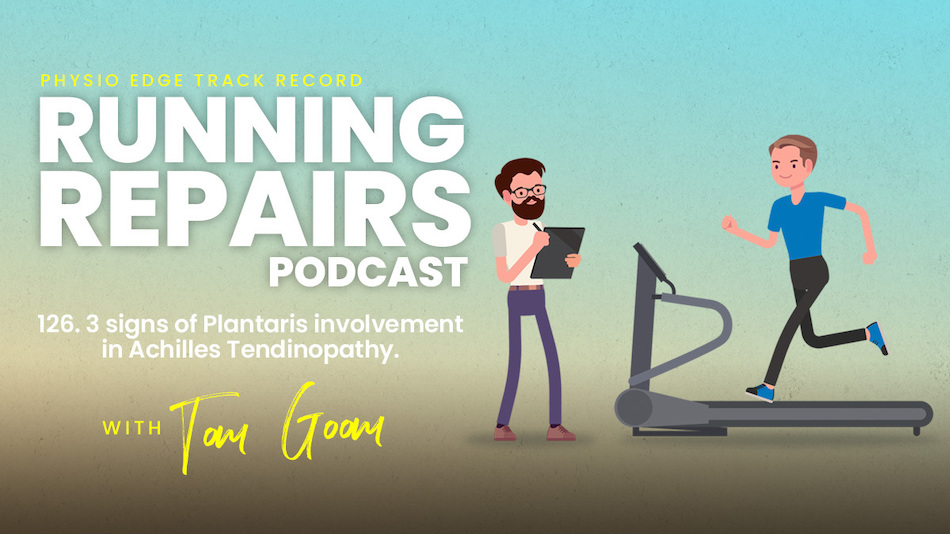 When your patient with Achilles tendon pain isn't progressing as well as you hoped, could Plantaris be implicated in their pain? Find out in this latest Physio Edge Track record: Running repairs podcast with Tom Goom, where you'll discover:
Plantaris anatomy and relationship to the Achilles tendon.
Common symptoms when Plantaris is causing Achilles tendon pain.
How to differentiate Achilles tendinopathy from Plantaris involvement.
Why patients with Plantaris involvement may not progress with a tendon loading program.
How to adjust treatment when you suspect Plantaris involvement.
When Plantaris patients can return to running and hill running.
Additional medical and surgical management when Plantaris conservative treatment doesn't resolve symptoms.
Enjoy this new podcast with Tom Goom now to improve your treatment of Achilles tendon pain.
Improve running injury assessment & treatment now with the Running Repairs Online course with Tom Goom at clinicaledge.co/runningrepairs
Free running injury assessment & treatment video series available now





Links associated with this episode: