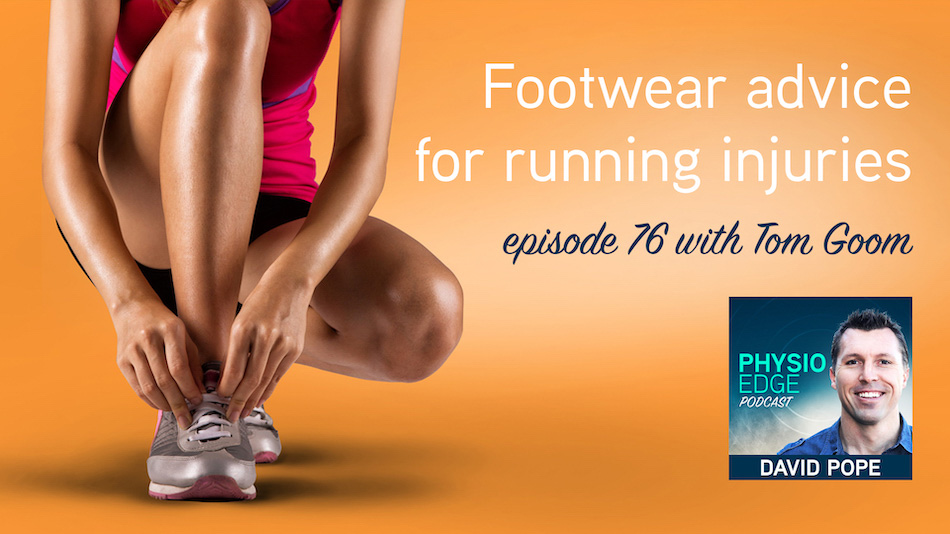 There are a lot of myths around footwear, and your patients with running injuries will often blame an "incorrect shoe" choice for their injury, or believe that getting the "right shoe" will help resolve an injury. Are running shoes the cause of, and solution to running injuries?
What advice should you give your patients when they ask that inevitable question "Do you think I need to get new shoes?", closely followed by "What shoe do you think I should run in?"
In Physio Edge podcast episode 76 with Tom Goom , you will also discover:
What footwear should your runners and injured runners wear?
Footwear questions you need to ask your running injury patients
Does footwear change gait patterns?
Can footwear contribute to injury?
What footwear may contribute to or help in your treatment of Achilles tendinopathy
What is heel-toe drop and how is this important?
Does footwear affect ground reaction forces, and how does this relate to bone stress injuries and plantar fasciopathy?
Is minimalist or barefoot running helpful or harmful?
Can runners safely transition to barefoot or minimalist running?
Is footwear the key to resolving running injuries?
Shoe prescription
Recommendations when buying new shoes
Footwear considerations for specific pathologies
When should runners change their shoes?
If you would love to get better results with running injuries, the podcast handout contains the key takehome messages for you. You can download it here.
To complement this podcast and improve your treatment of runners, Tom Goom and I have created three awesome free Achilles tendinopathy rehab videos. This is a series of three evidence-based videos to help you master Achilles treatment. CLICK HERE to get your free access to these videos
Links of Interest
Related posts
Research associated with this episode